Multiple Valve Testing Cabinet
This custom enclosed multiple valve testing cabinet was designed for a client who needed to be able to test multiple valves up to 30,000 psi at one time in order to increase efficiency.  To achieve that goal and maximize testing flexibility, we included manual valves for pressurization and distribution to multiple outlets in addition to the required Haskel pumps, Stuart USA gauges and Butech valves and controls.  This unit is constructed of carbon steel which has been powered coated to the clients specified color.  Inside the enclosed cabinet is a 5 gallon fluid reservoir.
For more information, or to talk with a test system specialist about your needs, call 877-836-1999.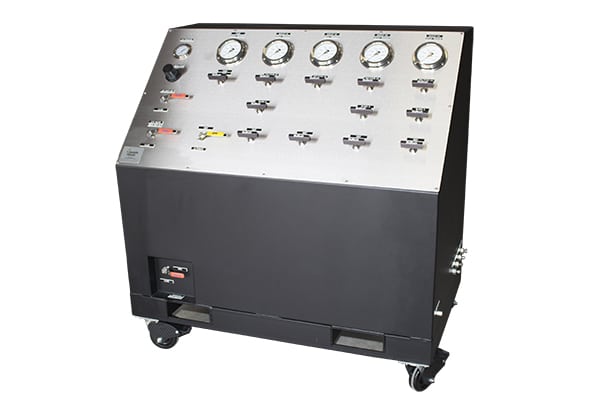 Our Custom Systems Portfolio