Hydraulic Cylinder Repair
Pneumatic and Hydraulic is the right choice for all your hydraulic cylinder repair needs. Our hydraulic repair team has more than 55 years experience repairing and re-manufacturing cylinders.
Our certified repair facilities can handle almost any hydraulic cylinder repair including:
Machining Rods
Re-chroming Rods
Fabrication of Special Mounting Hardware
Sand-blasting
Custom Paint
Cylinder Certification
When you add this to our 24/7/365 service, you can rest assured that your hydraulic cylinder repair will be done right, fast.
We can repair all kinds of hydraulic cylinders, even on heavy equipment.
Backhoes
Graders
Asphalt Conveyors
Dump Trucks
Tractors
Cranes
ABS or Subsea Cylinders
Offshore Lifting Cylinders
Telescopic Cylinders
Heave Compensation System Cylinders
Launch and Recovery System Cylinders, such as Dynacon LARS
Before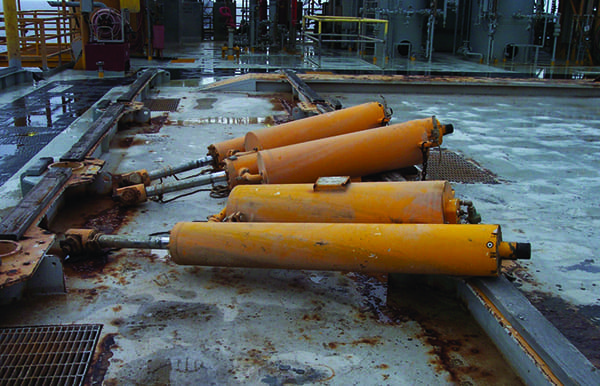 After