Hydrostatic Test Pump Rental
If you are looking for a Hydrostatic Test Pump Rental or other high-pressure testing equipment rentals we have you covered. Whether you simply need a small, compact hydrostatic test pack, or a high/low system complete with all the bells and whistles, Pneumatic and Hydraulic Company has the Hydrostatic Test Pump Rental and high-pressure testing equipment rental you need. Our ever-growing rental fleet allows us to provide you with an array of pneumatic control rentals, pneumatic system rentals, hydraulic tool rentals, and more.  When you pair that with our 24/7/365 customer service, why would you go anywhere else for your hydrostatic test pump rental?
Why Rent from Pneumatic and Hydraulic?
Our mantra is "Service Beyond All Expectations"; we live and breath it.  We know that getting your job done, on time, and on budget is what is most important to you, and that getting the equipment you need when you need it is vital to achieving that goal.  This is why we offer same-day, competitive quotes on our high-pressure testing equipment rental.   What's more, all of our equipment is fully tested and ready to operate, saving you time, money and headache. Give us a call today, and find out for yourself why our customers enjoy working with us.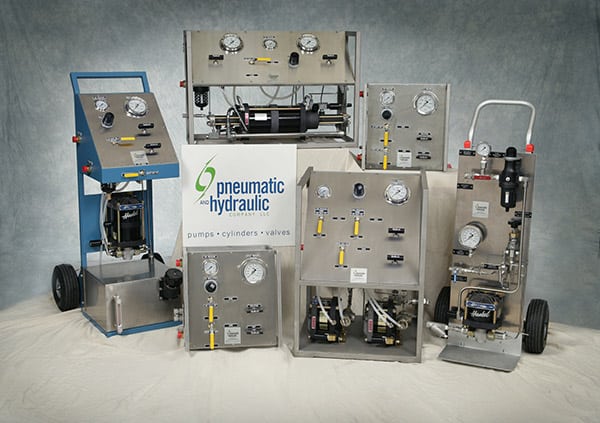 Available High Pressure Testing Rentals
Browse Our System Portfolio