Pneumatic and Hydraulic Company
Pneumatic and Hydraulic Company was founded in 1959 as an air and hydraulic controls and equipment supplier. Our hard work and dedication to our clients has helped us grow and become the premier supplier of pneumatic and hydraulic controls, equipment, and systems that we are today.
At Pneumatic and Hydraulic, we are continuously expanding our capabilities through our vast a high-quality product lines, knowledgeable personnel, innovative technology, and unprecedented service. We are proud of our 2800+ repeat clients who continue to utilize Pneumatic and Hydraulic because they know we go the extra mile.
Mission Statement
We are dedicated to total client satisfaction in their specific product and service requirements. We provide application engineering expertise, high quality products, and fully customizable systems for operations in all industries.
Vision Statement
To become our clients trusted partner upon whom they can depend, to deliver high-quality products and service that helps them to improve their safety and production time.
Our Values
Teamwork
We work together and always support and help one another. We come together to solve any problem we are challenged with, so we can ensure complete success in achieving  our overall mission
Excellence
We always strive for continued improvement every day while focusing on the things we can control and doing the small things well. All done to ensure we meet our company motto: "Service Beyond all Expectations"
Accountability
We hold ourselves and each other to the highest standards. Admitting when we make mistakes, and always taking that opportunity to learn.
Mindful
We are mindful of the impact we have on each Customer, Vendor, and Team Member. We always showcase our work and team.
Integrity
We choose to do the right thing for our Customers, Team Members, and Vendors. We treat everyone fairly and honestly even when it's not easy.
Quality
We deliver the highest quality products and services to our customers and demand the highest quality work from ourselves and our team members.
Our Leadership Team
At Pneumatic and Hydraulic, the customer is our first priority, and the culture of our company reflects this.
Because we are united in our mission, our personnel values teamwork and effective communication- whether it's between our branch offices for transporting or designing products or between departments to provide a client a timely and accurate quote.
We are a family-oriented team, and our camaraderie, culture, and mutual respect allow us to streamline efficiency through collaboration. We are proud of the strong relationships we have built internally among colleagues, as well as externally with both vendors and clients.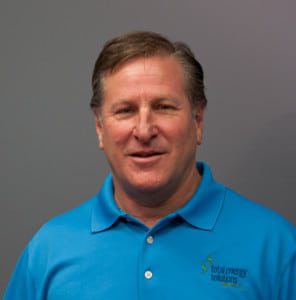 Mark Mire
CO-Owner: Sales, Marketing and Customer Management
Mark purchased Pneumatic and Hydraulic Company with Bret Adams in 2003, and since then has been responsible for the growth of the company into new regions, as well as the expansion of products and service lines. With 30 years of sales and management experience, most of which had been with a leading company providing temporary power generation on a global level, Mark's experience in business development and managing customer relations has proven key to the phenomenal growth of Pneumatic and Hydraulic Company.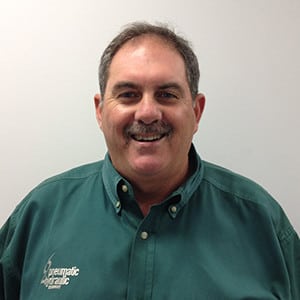 Bret Adams
CO-Owner: Business Operations
As Co-Owner of Pneumatic and Hydraulic Company, Bret's responsibilities are fluid, changing day by day, but are primarily driven by operational processes and business administration. He purchased Pneumatic and Hydraulic after 14 years of working for a leading company that provided temporary generator and air systems, serving in multiple capacities such as Operations Management, Inventory Management, Software Design, and Implementation. Bret attributes the success of PHC to a core philosophy of serving customers and integrating that mantra into every aspect of the PHC operational process.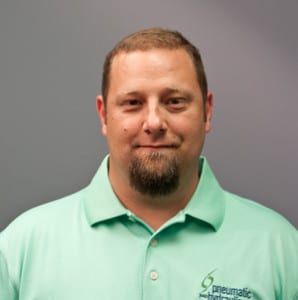 Neil J. Tate
Branch Manager:
Lafayette, LA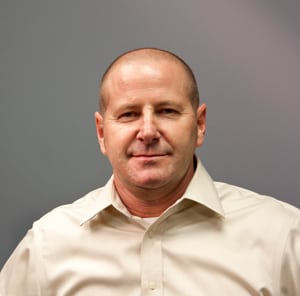 Jeff Mire
Branch Manager:
Baton Rouge, LA
Neil has been an employee of Pneumatic & Hydraulic Company since 2005, starting as a Shipping & Receiving Clerk and moving up to Branch Manager in Houston, then Inside Sales for Lafayette and finally to his current position of Lafayette Branch Manager. As others who have worked in a variety of roles within the company, Neil has the advantage of being intimately familiar with every aspect of the business, from distribution to sales to products and services.
Jeff was the first employee to join Bret and Mark's newly acquired business venture, serving in a variety of roles that represent the grassroots growth of the company.  His current position as Manager of the Baton Rouge branch reflects his technical proficiency for the vast inventory of products and components PHC offers. Jeff's expertise on the company's superior product line also comes from the factory training he received from some of their top manufacturers, such as Haskel, Butech, Master Pneumatics, SMC, and more.