Speed-Safe Control Line Clamp
The Speed-Safe Control Line Clamp is a line of tools specifically designed for handling and securing encapsulated or bare lines. They are designed to quickly attach to any section of a control line and create a non-slip grip that allows tension up to 1,500 lbs.  They can be attached to both bare or encapsulated control lines with outside diameters from 1/4" to 5/8" and grips flat-pack lines with cross-sections up to 1-3/16" by 1-1/2".
GET A QUOTE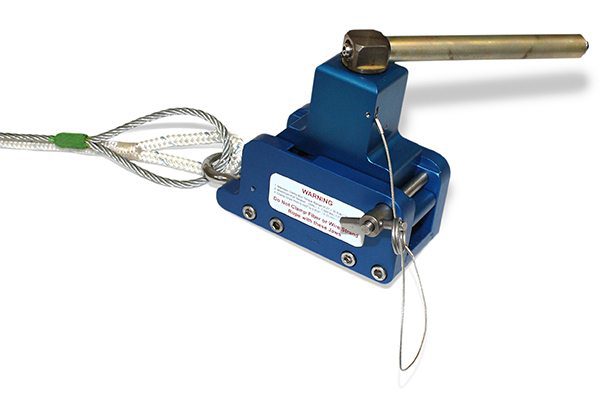 Speed-Safe Control Line Clamp Benefits
Promotes safety and streamlines operation.
Can be used to tie-down control lines.
Allows control lines and TEC lines to be secured and tied-off in seconds
Field proven clamping device in offshore applications
Reusable.
Significantly reduces critical path operations and rig time.
Speed-Safe Control Line Clamp Options
| Model Number | Description |
| --- | --- |
| PHC-HYD-HET-SPEED CLAMP-1 | Complete Speed-Safe Clamp Assembly |