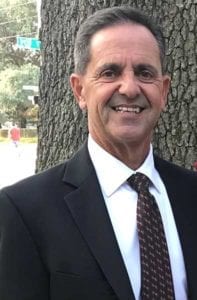 Today, PHC has brought on Randall Dubuc as an Outside Sales Rep for our Broussard office. Randall Dubuc joins PHC, bringing over 40 years of sales and inventory management. Randall has spent four decades in the industry gaining hands-on experience in sales and management, so we're excited to bring on Randall's expertise to cater to our extensive customer base that expects nothing but the best from PHC.
Throughout his career, Randall has been responsible for negotiating distribution contracts with vendors. He has developed inventory and sales procedures for multiple locations. He has helped grow the customer list at every company he's been a member of while maintaining all current customers and vendor relations.
"Randall's experience and ability are undeniable from the success he's had in the past," said Neil Tate, General Manager at PHC. "We are so happy to have him on our team to help our growth. Bringing Randall on will help us to better serve our expansive customer base. He will help us to continue to deliver 'service beyond all expectations to all of our customers."
Over the past 5 years, Pneumatic And Hydraulic Company has shown impressive growth even through the oilfield downturn and now we have our eyes set on even more dramatic growth in 2021. The addition of Randall Dubuc is just another part of our plan for growth. Randall will be based out of Broussard, Louisiana, and serve our Louisiana market. To reach Randall, he can be reached by email at rdubuc@pneumaticandhydraulic.com.