Magnaloy
Magnaloy Coupling Company manufactures the original light weight, heavy-duty flexible drive coupling. Magnaloy has been manufacturing their precision machined, magnesium alloy cast couplings for over 40 years. Today, Magnaloy offers many products in addition to Flexible Drive Couplings including, Pump/Motor Mounts, Cylinder Rod End Alignment Couplers, a complete line of Fluid Power Accessories, Hydraulic Manifolds & Manifolding Accessories and Hydraulic Reservoirs. All Magnaloy's products offer superior quality in material and workmanship.
Request More Info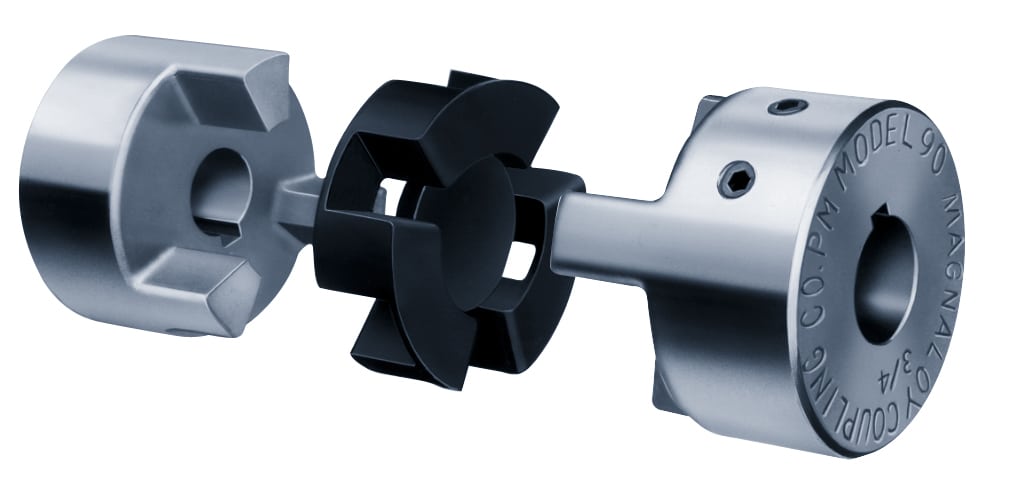 Flexible Drive Couplings
Pump Mounts
Motor Mounts
Cylinder Rod End Alignment Couplers
Fluid Power Accessories
Hydraulic Manifolds
Hydraulic Reservoirs
Premium Flexible Drive Couplings
Magnaloy is the original lightweight, heavy-duty flexible drive coupling. Light weight magnesium construction makes Magnaloy couplings 76% lighter than cast iron and 36% lighter than aluminum units… and they're stronger than either! The benefits are many… Reduced loads on bearings, shafts and pumps, for longer component life. Easier handling and installation. Rust proof and corrosion resistant.