Coilhose Pneumatics
Coilhose Pneumatics is the industry's leading manufacturer of air tool accessories and air line controls. From hose and tubing to blow guns to FRLs to quick disconnects, they have it all. The company prides itself on providing unsurpassed quality, superior product design, outstanding customer service and a vast array of products.
Request More Info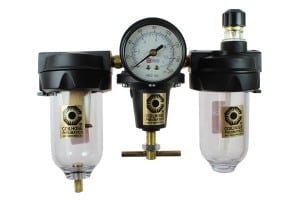 The extensive line of quality products offers a vast array of options, ensuring that you'll find what you're looking for. Products include:
Straight and coiled hose and tubing products including nylon, polyurethane, innerbraided polyurethane, thermoplastic, nitrile, lock-on, and general purpose red rubber hose.
A complete line of pneumatic fittings, quick disconnects (couplers and connectors), manifolds, chucks, and valves.
An FRL series for every industrial application – individual units, duos, or trios – from 1/8" port to 2".
Premium air tool lubricants and cleaners, both standard and winter weight.
A wide variety of blowguns and tips for every purpose and application.
Large variety of air line tubing, materials and colors
Coiled hose, straight hose and plastic tubing
Lubricants, cleaners and oils for maintenance use
Wide range of blow guns and tips