Atlas Copco Compressors Distributor
Atlas Copco Compressors has been a world leading provider of industrial productivity solutions for more than a century. With a tradition of innovation dating back to the Group's founding in 1873, the core business remains much the same, with today's equipment delivering an unparalleled level of efficiency.
Their products help customers to achieve sustainable productivity in a wide range of markets, including general engineering, manufacturing and process industries, construction, automotive, mining, electronics, oil and gas, and much more.
Request More Info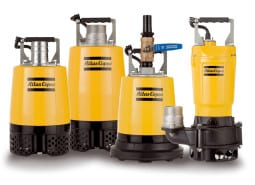 Construction and Demolition Equipment
Mining and Rock Excavation Equipment
Industrial Tools and Solutions
Other Industrial Gas Equipment
Industrial Gas and Air Compressors
Dryers and Filters
Vacuum Pumps
Mobile Compressors
Excavator Attachements
Pneumatic Grinders, Sanders, Drills, Chipping Hammers and Riveting Systems.